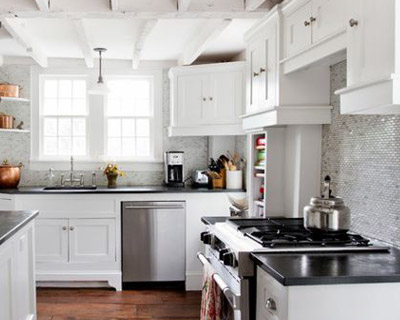 The kitchen is best only in the South east portion of the House The presiding deity of S.E. is Agni, the God of fire. Therefore, as per VASTU kitchen should be on the South East.
Never Have a kitchen in the North east this will seriously effect the prosperity and curtail peace and mutual love in the family.
The pipelines of the bathroom and the kitchen should have an outlet in the east or the north direction.
Wastewater in the kitchen should always flow towards east and north.
Kitchen is at the South-West direction affects the head of the family.
Do not construct toilets and puja-room next to the kitchen.
One should always face the East or North while cooking.
The door of the kitchen should be in the north, east or north-east direction .
Cooking Gas/Range should be in the south-east part of the kitchen. Sink in the kitchen should be installed in the north east.
Windows are best in the east or North or North East.
Wall cabinets are best on the West and South Walls.
Water Filter should always be in the North East.
Refrigerators are best in the South West corner.